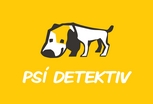 Obrázek z galerie
letííííím
(galerie
holky elidorky
)

Kategorie:
Psi
Anketa
Vzali byste si domů psa z útulku?
Určitě ano


(27415 hl.)
Spíše ano


(17892 hl.)
Možná


(10747 hl.)
Spíše ne


(8598 hl.)
Určitě ne


(12341 hl.)
Nikdy jsem o tom nepřemýšlel


(17188 hl.)

Celkem hlasovalo: 94181
Komentáře


ke článku: Kynolog roku 2017
(ze dne 10. 02. 2018, autor článku: Roman)
Komentář ze dne: 25. 08. 2020 07:10:20
Autor: Zee20
Mail: zeem3430@gmail.com
Titulek:
Buy real driving license WhatsApp: (+4915215387133)) ID cards, residence permit, visa, work permit, citizenship BUY 100% UNDETECTABLE BANK NOTES GRADE A++ COUNTERFEIT MONEY FOR SALE AND WE DO PRODUCE HIGH QUALITY OF REAL AND FAKE DOCUMENTS. FOR $$ YOU HAVE DOLLAR, POUNDS, EUROS AND OTHER CURRENCIES AVAILABLE WE HAVE PARTNERS IN ALMOST EVERY COUNTRY SO IF IN CASE YOU ARE LOOKING FOR A FACE TO FACE BUSINESS THEN JUST CONTACT AND STATE YOUR LOCATION AND YOU SHALL HAVE YOUR BILLS At we produce original passport, driver's license, identity cards, visa, green cards, stamps and other documents for the following countries: Australia, Belgium, Brazil, Finland, France, Great Britain, Ireland, Italy, Netherlands, Norway, Austria, Sweden, Switzerland, Spain, Great Britain, USA and many more. At we offer you one of the best services in the world, most customers have experienced our true and excellent service. Please note that the current document is registered in the country database so you can travel in a country of your choice. -IDs scan -HOLOGRAMS -BAR-CODES: SCAN IDS -UV: YES - FREE SHIPPING - EMAIL SUPPORT To order, visit our website or send your questions to our email or whatsapp Contact e -mails ......... qualitybills-documents@hotmail.com General support ....... qualitybills-documents@hotmail.com Whats apps --------- --- (+4915215387133) Skype Name:..................Ranko322 Wickr:.................... Ranko322 Please contact us for documents from the following countries USA (ALL COUNTRIES) GERMANY United Kingdom CANADA DUTCH COUNTRY COUNTRIES EUROPE ASIA
Reakce na komentář
""